Market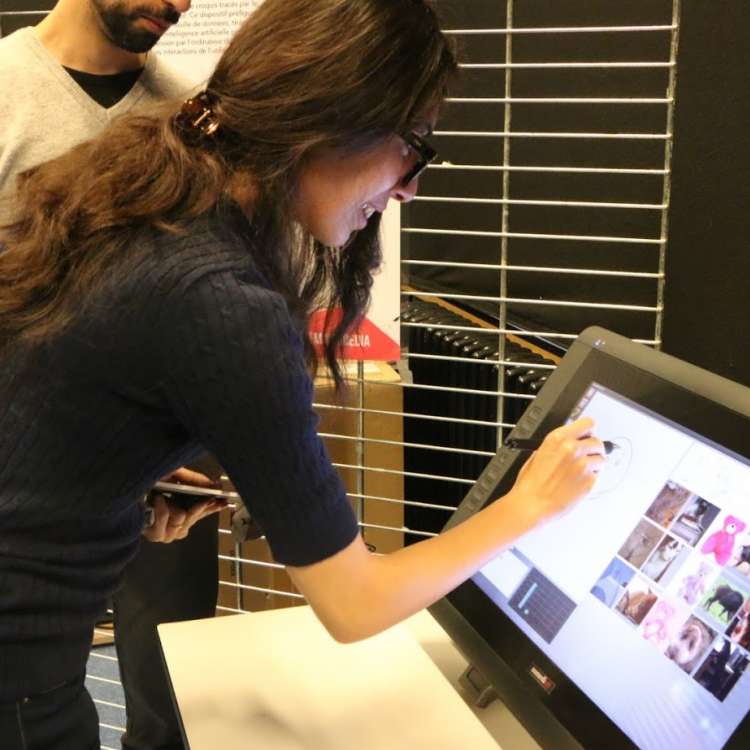 Click
Numediart -BE
Hours and dates
From 31 Oct 2019 to 3 Nov 2019 / from 10:00 to 18:00
Click will be present with two projects (among many others) developed within the framework of the Lab.
EasyClipping: tool created as part of CLICK' Living Lab's participation in the KIKK Festival 2019. It uses an artificial intelligence algorithm (convolutional neural network) to automatically divert a person's silhouette onto an image without having to use a green background. The demonstration device is presented in the form of a photo booth allowing the visitor to photograph himself with the background of his choice and leave with his print.
Deepsketch: The participant is invited to find images using a special search engine. He began his research on the basis of sketches drawn on an interactive screen. This device foreshadows the future of data mining systems, taking advantage of artificial intelligence techniques for a better understanding by the computer of various contents but also of the user's interactions.
Medias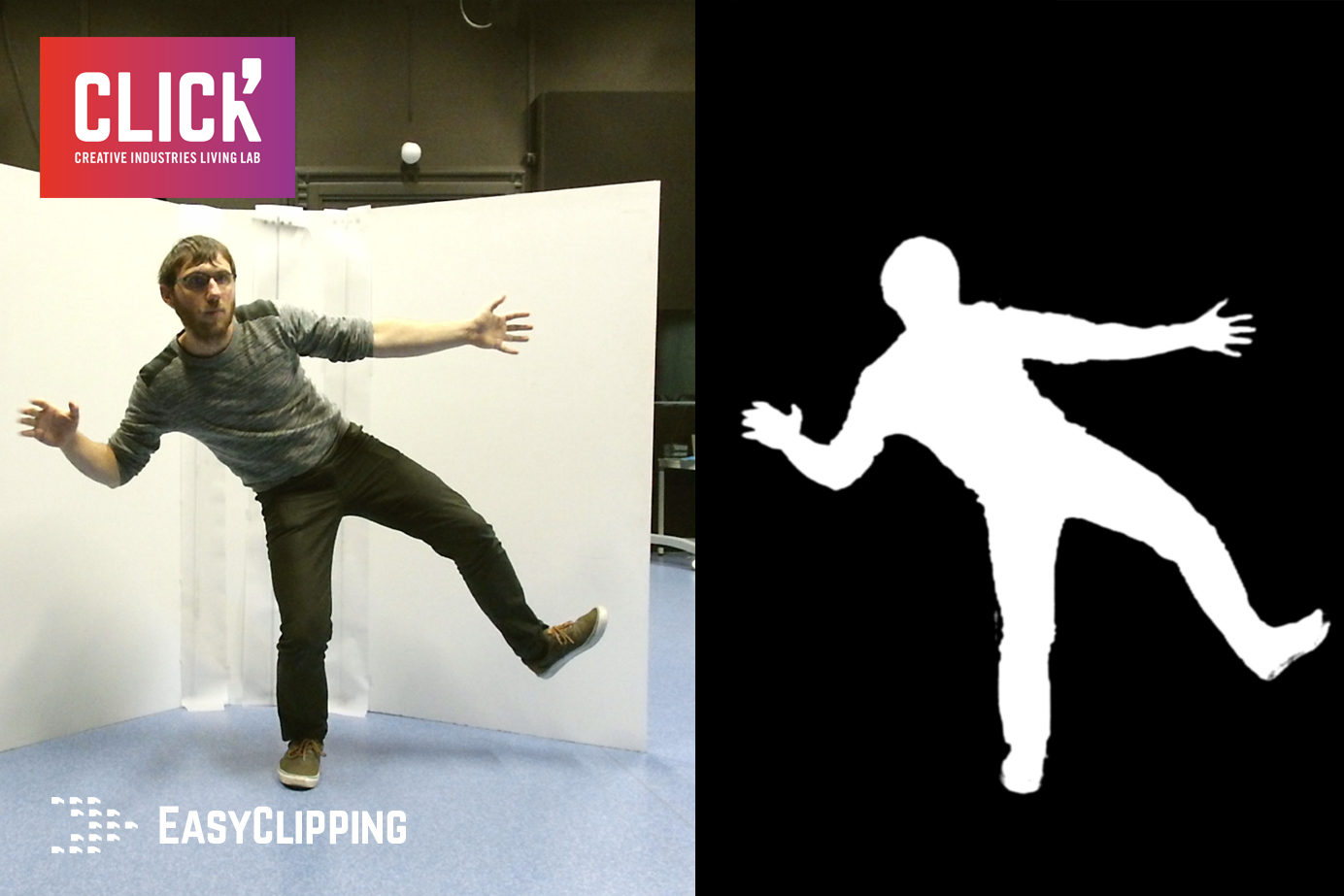 The company
Numediart // Click
NUMEDIART is the UMONS Institute whose mission is to provide training and research for creative technologies. Created in 2010, it brings together around 110 researchers and benefits from internationally recognized expertise in the « deeplearning » field applied to the processing of sound, image, video, gesture and bio-signal for applications where the human-machine interactions aim to create emotion.
Created under the ERDF project portfolio "DIGISTORM", CLICK 'is the Walloon Living Lab dedicated to creative industries. At the heart of the Walloon creative ecosystem, the CLICK 'Living Lab is a partner for project promoters wishing to develop innovative products or services through the use of new technologies. Largely inspired by the principles of Design Thinking, the working methodology of CLICK 'is based on loops of brainstormings, In Vivo/In Vitro experimentations and evaluations which are organized with the end users involvement.