Market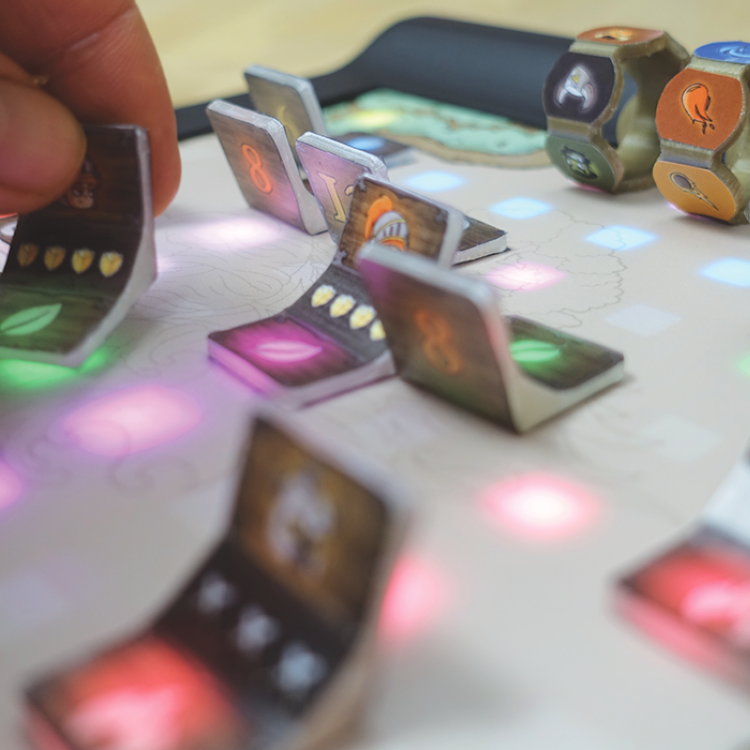 NPlay
Sophisti - NL
Hours and dates
From 31 Oct 2019 to 3 Nov 2019 / from 10:00 to 18:00
Sophisti and NXP present NPLAY: a demo of NFC in tabletop gaming. This Bluetooth connected game board recognises unique playing pieces with light and sound output. Each of the 8×8 fields is equiped with NFC. Games use Apps for extra opportunities but can be developed to work stand-alone. Sophisti has build a Music sequencer to get your imagination triggered, and they are looking for partners to create new experiences!
The company
Sophisti-NL
Sophisti is a connected product design studio. In their work they connect physical objects and digital media by combining skills from industrial and interaction design, software and electronics development. They design and develop from idea to prototype to product.
Sophisti works for big clients like Philips, LEGO, Mattel and NXP, but also for startups. They also develop their own products like PING and NPLAY. They are founded in 2007 and based in Amsterdam ever since.