Vladan Joler is Share Foundation founder and professor at the New Media department of the University of Novi Sad. He is leading Share Lab, a research and data investigation lab for exploring different technical and social aspects of algorithmic transparency, digital labor exploitation, invisible infrastructures, black boxes, and many other contemporary phenomena on the intersection between technology and society.
Medias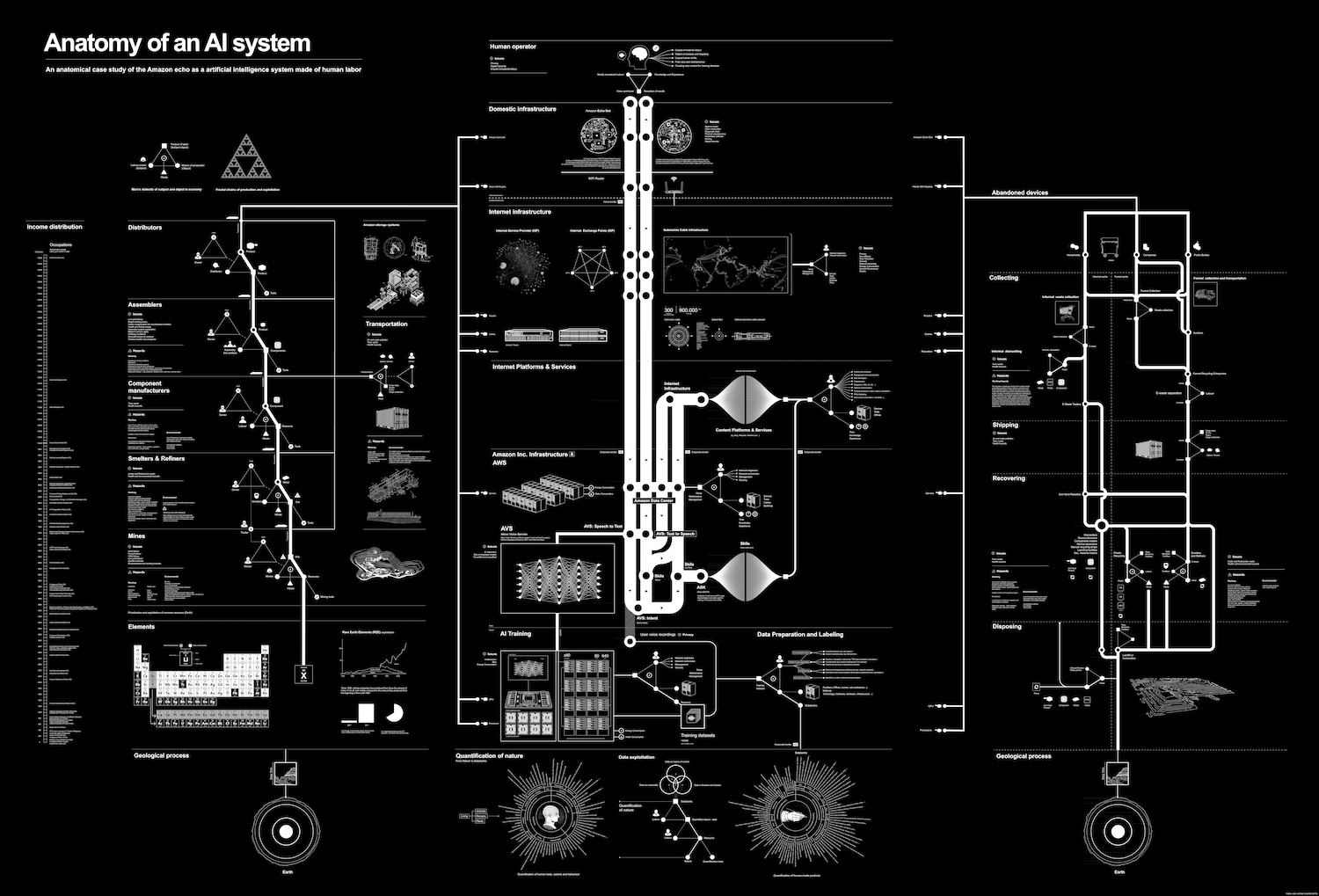 Conference
Exploitation Forensics
Exploitation Forensics is a collection of maps and documents created as a result of investigations conducted in the last few years by the Share Lab. The maps will help visitors explore the invisible layers of contemporary technological black boxes and their fractal supply chains, exposing various forms of hidden labor and the exploitation of material resources and data.