About
Jean Katambayi Mukendi
Jean Katambayi Mukendi was born on 24 June 1974 in Lubumbashi, DRC, where he lives and works as a mathematics teacher. Passionate about technology, mechanics, geometry and especially electricity, he made his first works as a teenager and began to exibit in his country in the 1990s.
Medias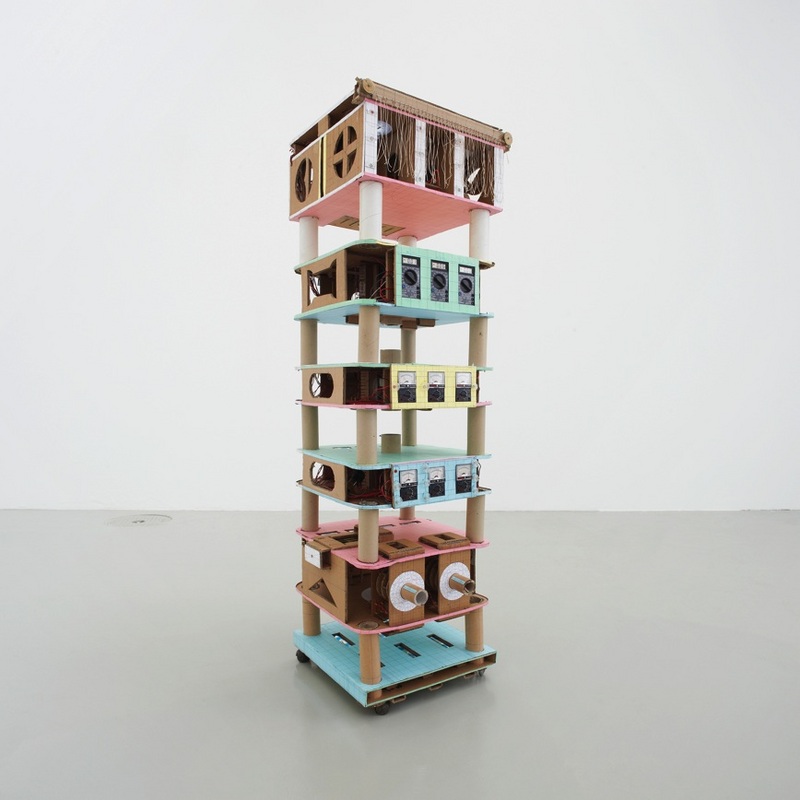 Ecoson/Simulen
This year, KIKK collaborates with Ker Thiossane & The Dak'art Bienale with curators Delphine Buysse and Manon Louisgrand Sylla to show a selection of artists from the African Continent in the exhibition.
Electricity is presented as a central, philosophical, technical and political axis, illustrating the difficulties that Africa is facing in general. Jean Katambayi Mukendi reflects on the problems of society through this angle, reminding us that each individual regularly manipulates the devices, not without danger, to obtain light, heat, television, etc. Its close relationship with the electricity system looks like the opposite of that of developed countries: a more than direct and nevertheless extremely precarious link. Jean Katambayi develops mechanisms most often with small equipment, devoting gigantic working hours to the creation of often delirious works.
With the kind collaboration of the Jean-Paul Blachère Foundation for the loan of the works.
Medias