KIKK in Town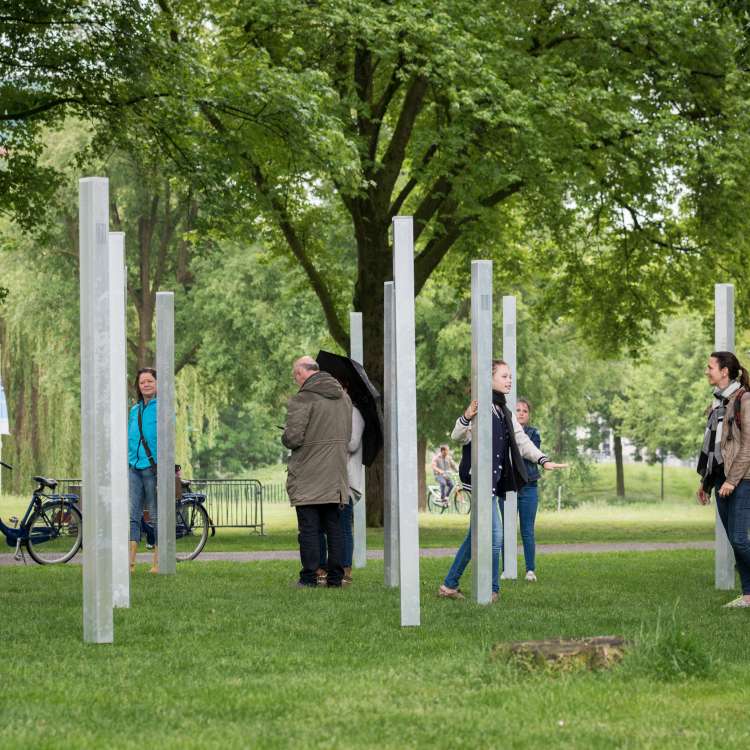 Jonas Vorwerk
Music Forest
Hours and dates
From 31 Oct 2019 to 3 Nov 2019 / from 10:00 to 18:00
The place
Les Bateliers - Jardin
Jonas Vorwerk is a multimedia artist who creates environments that challenge both digital and analog interaction between audience and objects.
He is interested in working with aspects that are present both in the digital and the physical domains such as multiplicity and modularity. His works frequently explore the ideas of repetition, interaction, chance and change. To look into the new dimensions that the digital world can create in the physical space, he primarily works with technology, light, music and space.
The artworks he creates often introduce surprising and playful overlaps between the physical and the digital into the public space, where they are confronted with large audiences. His works are not meant to be shown in the traditional space of the white cube, but rather in crowded streets, outdoor festivals or open landscapes where they become a subject to various influences, where they can not only be looked at but also touched and played with. The element of participation is in fact often inherent to the design of Vorwerk's installations, which are completed with the engagement of the public. Their organic character allows them to continuously change and always be influenced by the context in which they are placed.
Music Forest
Music Forest takes a form of a collaborative instrument that inspires people to create music with the intensity of movement and touch.
Eighteen posts with different sounds form a unique sound landscape and influence the context of the place in which it stands.
The artwork becomes an excuse for the artists to break the daily rhythm and pace of the city by inviting the public into the imaginary world of Music Forest. The work encourages a moment to pause and to form an orchestra together with others.
The forest is both a reference to the spatiality of the work and the idea that you can get away from the monotone, the routine and the individualism of the city. It is a forest in which every tree has its own sound, but only together they can make a concert.
Medias