KIKK in Town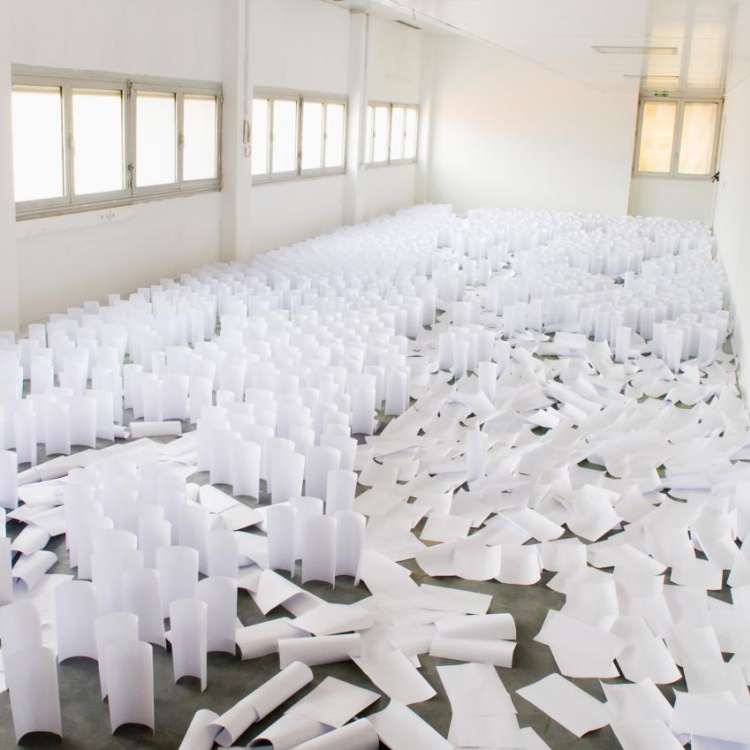 Linda Sanchez
La détente - 11752 mètres et des poussières…,
Hours and dates
From 31 Oct 2019 to 3 Nov 2019 / from 10:00 to 18:00
The place
Galerie du Beffroi
Linda Sanchez's work plays with laws and physical phenomena (properties, combination, change of state). It produces gestures of capture, survey, sampling and develops tools and observation devices. The movement, both transcribed and reactivated, is the backbone of much of his work. On the question of surface and plane (and interfacial phenomena), she explores new occurrences and working methods, also playing on cultural and ethical codes (in situ responses, staging and representations). After a DNSEP from ESAAAnnecy in 2006, she exhibited at the 62nd Salon de Montrouge, at the Emerige Revelations, of which she was a laureate, at the IAC in Villeurbanne and at the Villa Arson in Nice in January 2019. She leads several collaborative projects with researchers, writers and artists. After spending a year at Casa de Velazquez in Madrid in 2015-2016, she lives in Marseille. Winner of the Prix découverte des amis du Palais in Tokyo 2018, she organized a solo exhibition at the Palais de Tokyo in 2019.
Medias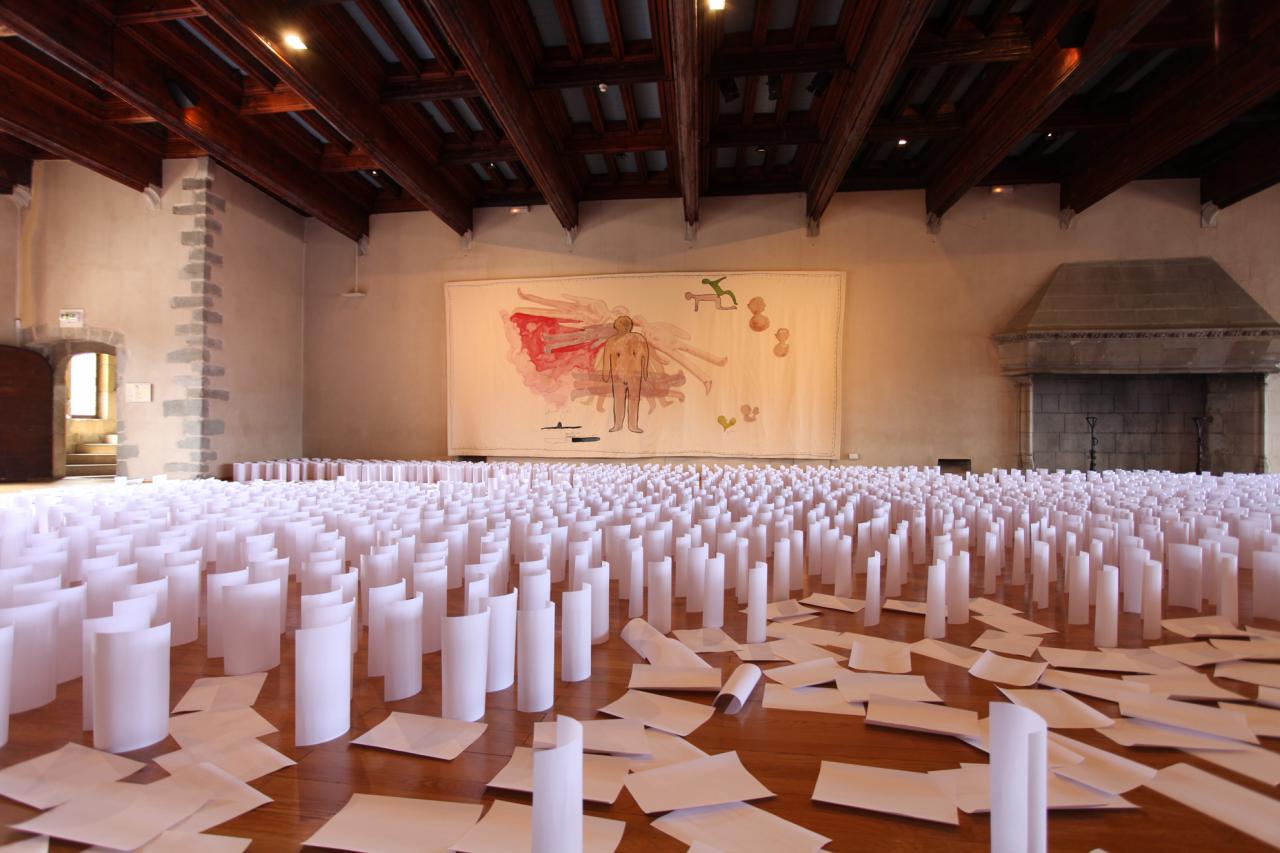 La détente
By opening the door, the visitor unintentionally triggers the work that appears before his eyes. The accident caused the sheets of paper to fall, which moved softly, almost lying down, revealing a multitude of ways to fall. Everything is variable: their spacing, their number, their movement. A delicate paper ballet in constant evolution.
Medias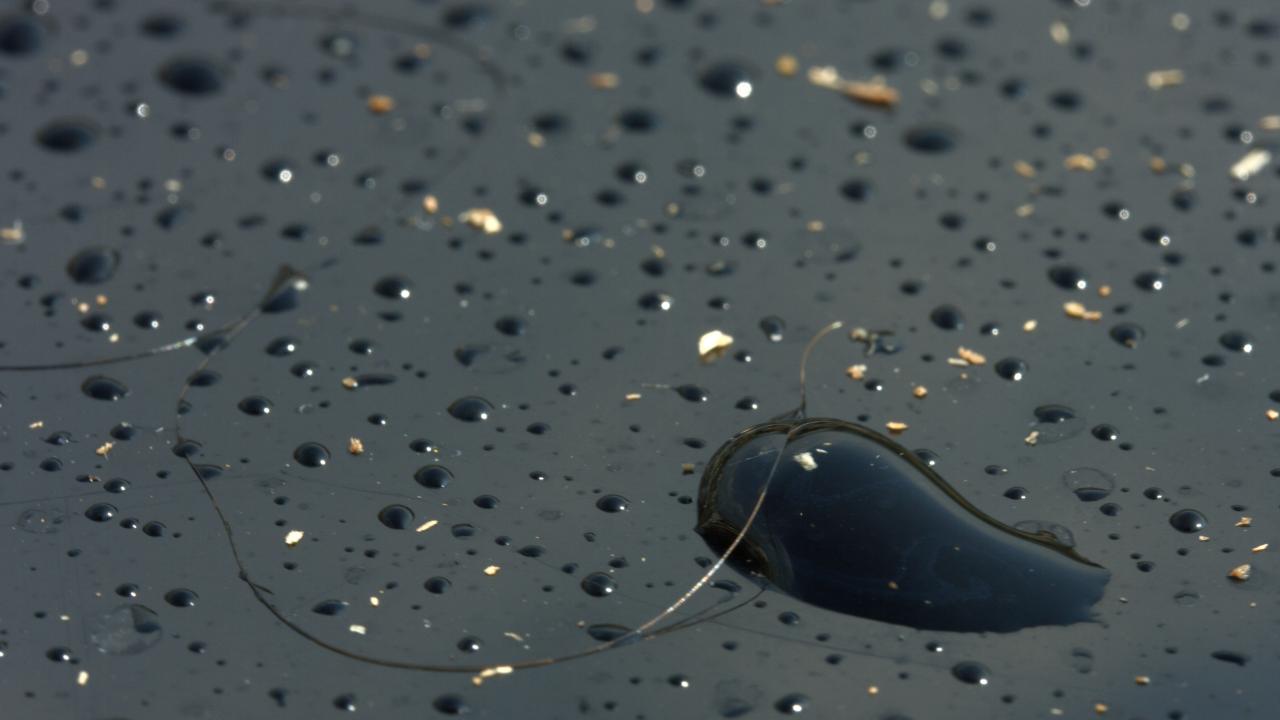 11752 mètres et des poussières…
A drop of water in macro slides for a long time on a surface whose edges, slope or nature are indistinguishable. The viewpoint is at the blind spot of the water drop. The infinite sliding of the drop is achieved thanks to a tool that makes it stagnate. This is the surface that goes up against the direction of its descent. Filming (race pursuit) is similar to wild animal documentary techniques. The film was made on the roof of the Décines-Charpieu water tower. The soundtrack is the direct environment and without retouching of the shooting (wind, church bells, barking dog...).