This show is presented and organized by DELTA in the context of KIKK festival > Buy tickets 15 €.
fuse* is a studio and a production company founded in 2007 that operates at the intersection between art and science, with the aim of exploring the expressive potential offered by the creative use of emerging digital technologies.
Ever since the outset, the studio's research has focused primarily on the production of installations and live-media performances capable of profound audience engagement amplifying the emotional impact of the narration.
Over the course of the years, the studio has evolved, thereby allowing for an ever more holistic approach to the creation of new projects. Adopting a modus operandi which valorizes pure experimentation, the goal is to create works that inspire people, push back the limits and seek out new interplay between light, space, sound, and movement.
fuse* has always linked its activity and development to that of the community in which it operates, supporting, promoting and developing projects aimed at spreading culture and knowledge. For this purpose, it co-produces NODE since 2016, an electronic music and digital arts festival.
Medias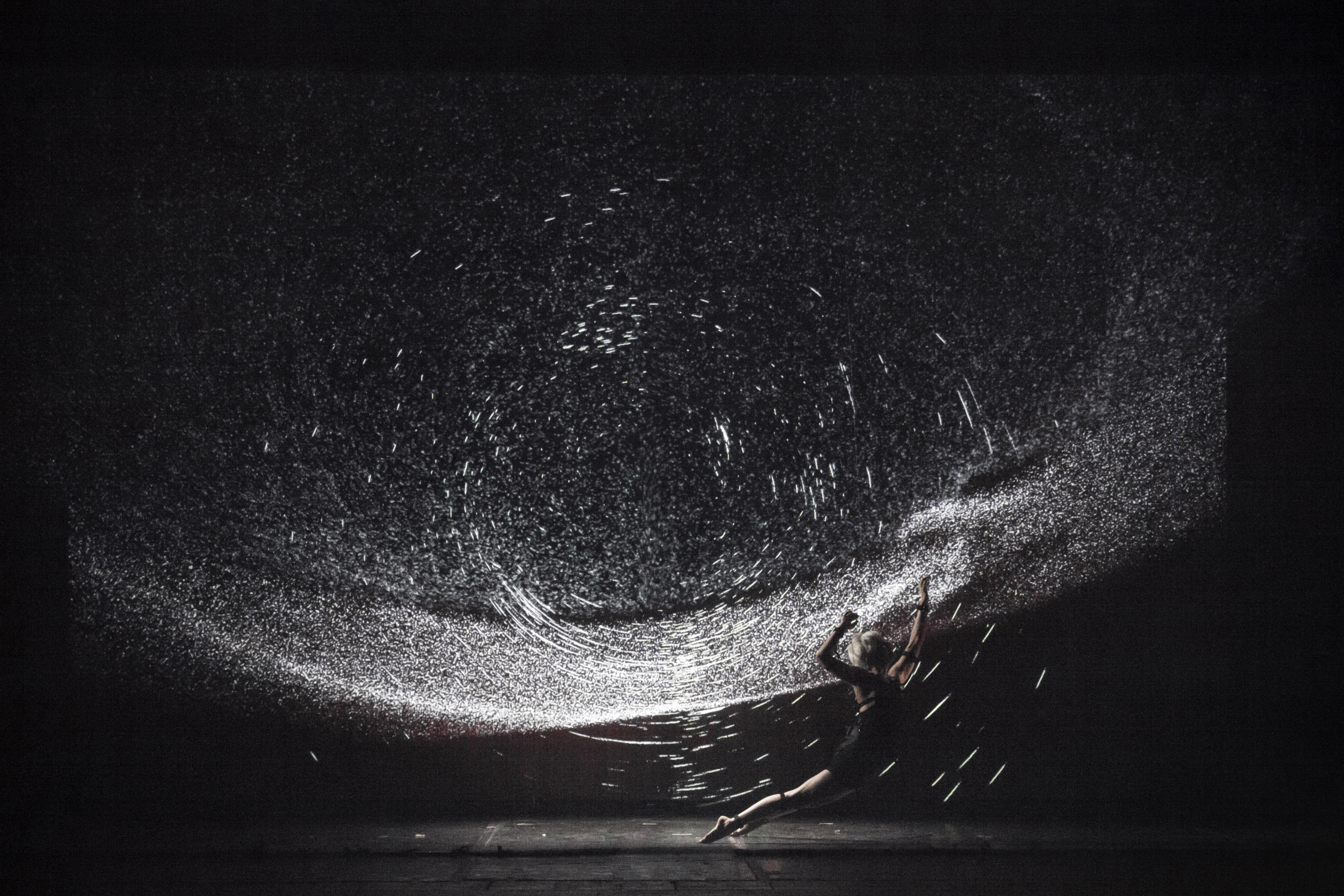 Dökk
This show is presented and organized by DELTA in the context of KIKK festival. Dökk is the upshot of three years of work aimed at the creation of a live-media opera capable of stimulating a sense of profound empathy. It is based on two key concepts: the synchronicity and the unpredictability of human existence.The system implemented reflects the result of close interaction between various data generated in real time on the stage: the analysis of sound, the movement of the performer, her heartbeat and the sentimental analysis of contents shared on social networks. The combination of these data ensures that each performance reveals different and unique connotations due to the random and unforeseeable nature of the information analyzed.
Medias