About
Abdoulaye Armin Kane
Graduated from the Dakar National School of Beaux-Art, Abdoulaye Armin Kane is a Senegalese mix media visual artist living in Dakar. He has participated in several national and international residencies and exhibitions. Selected for the Dak'Art Bienale 2008, he is a member of the animation "Studio KAKATAR". Since 2005, Armin is also giving art classes in a psychiatric hospital and for autistic children. Since 2014, he is working in GRAPHOUI project, a artistic and research laboratory in the city, between Dakar and Brussels on the common knowledges.
Medias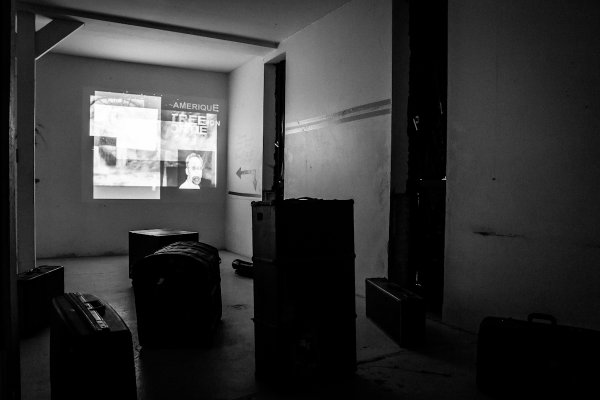 100 Frontières
This year, KIKK collaborates with Ker Thiossane, The Dak'Art Bienale and the curators Delphine Buysse and Manon Louisgrand Sylla to show a selection of artists from the African Continent in the exhibition.
100 borders is a project on border vulnerability that questions different perspectives in the migration crisis. Everything we are presented with, everything we are told about migration, oscillates between fantasy and reality, as if any possibility of nuance had been destroyed in this binary alternation. The nomenclature itself contributes to the creation of an wrong discourse and wrong imagination. And yet, there are as many reasons as there are traces, as many choices as there are gaps, as many stories as there are hopes. Between the poles, the dream of an elsewhere is unilateral. In these movements of comings and goings, departures, risk-taking, failures and returns, the question of identity becomes predominant. What would it take for this dream to change sides? How to reverse the situation and learn to reclaim our dream, which is who we are?